My brother and his wife had always said that one of these days when the kids were out of college, when she had retired from teaching, when their ship came in, they were going to travel to Egypt with me. They have the kind of Egyptian décor I would kill for, and every trip I try to bring them back some new addition—a shawl, an ushabti, a heart scarab, something to go with their Egyptian dancing girls rug, Nefertiti bust, and Tutankhamun king's chair. Last October, my beautiful, brave, and entirely too young sister-in-law suffered a debilitating stroke that nearly killed her—not once but twice. She was 697 miles from home and after seven months of being in a hospital recovering while my brother slept upright in the chair beside her bed, they are finally home. Of course, everything has changed.
My brother said: "You know, I wish we'd gone to Egypt with you when we had the chance." I wish they had, too. I don't think her full recovery and a future trip is totally out of the question, but the stroke has put many things into perspective. An ancient Egyptian's life span was not long—Ramses II, in his 90s, being the exception. So those Egyptians had much to say about living fully and vibrantly while alive, and about living consciously and spiritually. The message now is the same as it was five thousand years ago. Says the spell for Becoming the Swallow in Awakening Osiris. "We make of ourselves what we imagine."
Imagine yourself now lying in your boat on a bed of soft Egyptian cotton, being swayed by the Nile, listening to the call of music on the bank while the neon lights of Luxor play across the lapping waves of the river at night. Imagine that you are in a cradle of possibility, as eternal and now as it was in the past. "Now is the day of reckoning when years laid end to end are numbered, when travelers huddled about the night fire heard the story of every man. The doors of the past and future open." Imagine crossing the threshold of a temple and finding yourself face to face with a living statue of an ancient lion goddess.
What is it that stands in your way? What part of your future life and your spiritual yearning has become contingent upon "Well, maybe next year, or the year after… when everything settles…" When what settles? Politics? The Stock Market? Your Job? Your family's objections? Fear, worry and hedging our bets keeps us from making the leaps of faith that ultimately feed our souls. Yes, Egypt is changing. It has continued to transform through the millennia. At one time it was ocean sea before the land rose and the crystalline sands rose up to become desert. Then the pharaohs came and built their temples, and carved their prayers into the rocks, and then the Greeks traveled throughout the Nile in search of secret magic—the alchemy in the Land of Khem. Romans came, Arabic settlers, European seekers and travelers. The Arab spring brought changes that were like whirling dervish winds, the sands are not yet settled. And yet…
The magic, the Magic! The magic is as omnipresent as it always was and has been. "Look on the world built by magic and know the hearts of its children." Take this opportunity to go to Egypt, my fellow travelers. Begin the adventure that your soul craves. It is Fear that kills the spirit. The truth is that your fear of not having enough of whatever (money, time, permission) has not secured you; the fear has only prevented you from never attaining a life-long dream to see the Land of the Pharaohs, to explore your edges, to seek your possibilities.
When I first wrote Awakening Osiris I had never been to Egypt, and yet Egypt had called me, had entered my dreams and had molded me into a future self that I glimpsed only during the translations on which I worked. I never knew how close I was to attaining Egypt until I began to read the sacred texts, drink in its possibilities and dream the language of the ancients. After I published my book I attained my dream of walking on Egyptian soil. Yet, while I was writing that book, I was affirming my future self. The "Becoming the Swallow" piece advises: "I have held my destiny in my two hands and I am the shape I made.… I know shadow and light and I have never been satisfied with shelter and bread when the great was left unattained. This I have done to enter death and turn from nothing toward life. I shall pass into heaven, even I shall pass like eternity, quietly in the fire and flesh."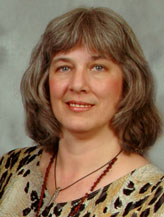 Normandi Ellis is the author of six books, including two award-winning collections of fiction, Sorrowful Mysteries and Fresh Fleshed Sisters. Her spiritual autobiography Dreams of Isis has been the touchstone for many modern day seekers. For the last 20 years pilgrims throughout Egypt have regarded her translations of the Book of the Dead, Awakening Osiris, as the essential text for any pilgrimage through the ancient Egyptian temples.