An Egyptian Mysteries Pilgrimage
The Divine Balance of Sacred Relationship ~ A Couple's Journey
Indigo Rønlov with Louis Carosio & Trinity Harris
October 13 – 26, 2017

Rev. Indigo Rønlov M. A.received her master's degree in Ecopsychology from Naropa University, which was founded by Chögyam Trungpa Rinpoche and grounded in contemplative studies of the Buddhist Shambhala Path. She is a lineage holder in the tradition of Thoth and a priestess dedicated to serving Ma'at. As a Minister of Walking Prayer with the Center for Sacred Studies, she believes each step is a prayer. Indigo is a student, practitioner, and teacher of Alchemical Healing and the Egyptian Mysteries. She brings a deep shamanic experience, herbal studies, past life regression, and much more to her medicine bag. In addition to many other skilled and wise teachers, Indigo has been working with Nicki Scully and Normandi Ellis on tours to Egypt and during retreats for over ten years. It is Indigo's intention to live life in service to the healing of our planet and all who reside here. More about her can be found on her website: Sacred Witness.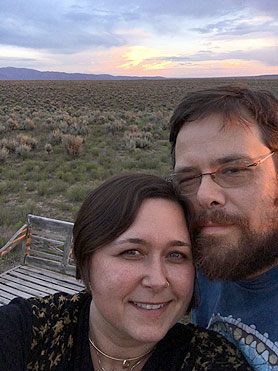 Brad Lerch
, Indigo's husband of more than 11 years will join her on this tour. Brad is the owner of Royal Blue Organics, which offers Café Mam—organic, fair trade coffee—and Royal Blueberries—our organic blueberry farm. Brad and Indigo have participated, and directly benefited from, Louis and Trinity's couple's work and look forward to combining it with this Egyptian perspective and sharing in Egypt with those who join us!
Zahra Handworks Foundation: Indigo's many trips to Egypt inspired her to developed Zahra Handworks Foundation. She is dedicated to be in service to share with woman and youth about the value of handwork, especially when items are created from reclaimed and recycled materials. Working with the challenges of ubiquitous plastic waste has already made a difference for those with whom she has worked. Zahra Handworks Foundation is a 501c3 non-profit—all donations are tax deductible. We are the transformation.
---
See some of our sacred travel testimonials and reviews…
Read what a traveler has to say after FOUR TRIPS TO EGYPT WITH SHAMANIC JOURNEYS!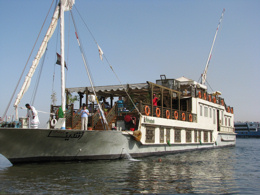 The Dahabeya Afandina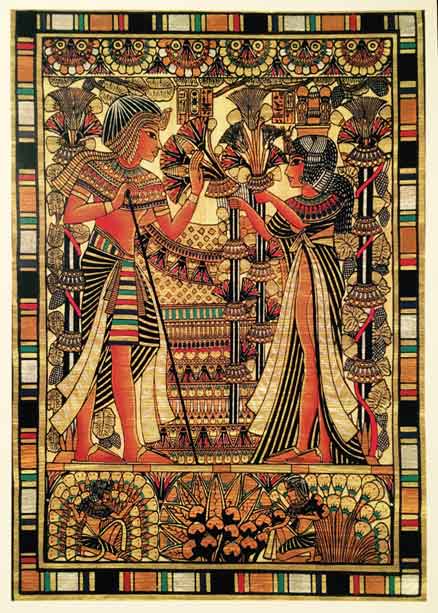 Shamanic Journeys offers this special Egyptian Mysteries Pilgrimage for couples in the autumn of 2017. Whether married, in a long-term relationship, or still in the beginning phases of new love, we invite you to experience Egypt together with the intention to bring Divine Balance to yourself and your relationship. This couples journey offers the opportunity to directly experience the energies of the Divine Masculine and Divine Feminine, within yourself and in relation to your Beloved, through the ancestral power of this ancient land. The Egyptian Mysteries help us to deepen our connection to ourselves, our partners, and our planetary community.
The temples hold the original intention and power of the adepts who built and consecrated them so long ago. As we visit these intricately carved and colored ancient places, we will be devoted to creating a greater balance of masculine and feminine within ourselves and our relationship. With the processes offered and intention held, we are gifted the beauty of bringing this divine balance to our world.
The ancient neteru, the Egyptian Pantheon with whom we will meet and travel, are waiting to share their wisdom and their boundless love with you and your beloved. Working with these potent archetypes and the processes your tour leaders offer, you will both have the opportunity to deepen to bonds that connect you.
We will spend four nights at a 5-star hotel located at the base of the Great Pyramids in Giza. Nine nights are aboard the well-appointed dahabeya Afandina, a private sailing boat just for our group. With visits to many temples and monuments, we will be immersed in a land filled with mystery and awe. Included in the itinerary are 3 private visits to the grand Sphinx in Giza, to Isis's temple at Philae, and a culminating ceremony in the King's Chamber of the Great Pyramid.
We look forward to traveling together with you. Tour is limited to 8 couples. Sign up here to receive registration information for this amazing Egyptian Mysteries couple's tour.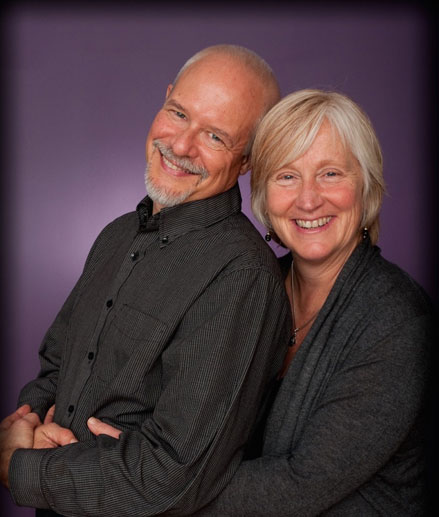 Trinity Harris and Louis Carosio have lived in sacred relationship for over 32 years. They are counselors and teachers from Eugene, Oregon and have been working with couples for over 30 years. For the past ten years they have been offering their very popular couple's retreats in the Pacific Northwest, To Love and Be Loved and Awakening the Beloved. Together, through their personal, spiritual and professional development, they have created a unique approach to working with couples emphasizing deepening connection, appreciation, acceptance and personal responsibility and relating as Divine Beloveds. They have presented on their work several times at the national conference of the Association for Comprehensive Energy Psychology.
For the past ten years Louis and Trinity have led an annual quest, The Dreamwalk: Sacred Quest of the Spiritual Warrior in the Eastern Oregon desert. Louis has led a wilderness quest annually for 28 years.
Louis is a licensed Psychologist Associate. Subsequent to completing his Master's degree in Clinical Psychology in 1978 he has studied the integration of spirit and psychology through extensive training and experience in meditation, breath practices, body-mind therapies, and the spiritual quest. He is a long time practitioner of Buddhism and has taught meditation, breathwork, and leads an array of spiritual retreats including an 8-month intensive, The Undefended Heart.
Trinity received her Master's degree in Theocentric Psychotherapy and is an Energy Practitioner having studied extensively in Guided Self Healing and other Energy Therapy modalities. Over the past 35 years she has studied Buddhism, meditation, Eastern and Western spiritual traditions and the Divine Feminine. She is an ordained minister with the World Congregational Fellowship Church. A writer and a poet, she co-authored with artist Mara Berendt Friedman, the divination deck and guidebook, Rainbow Warrior Awaken! Your Journey of Guidance and Healing, now in it's 5th edition.
Together they are co-founders of The Radiant Life Center and Pathways to Radiant Loving in Eugene Oregon.
Please read this important travel information: