Shamanic Journeys, Ltd.
Tour Itinerary:
Stargate Egypt 2012
with William Henry
February 14th – 27th, 2012
All Activities listed will happen,
maybe not necessarily in the order stated!
(Be prepared—Spontaneous changes are part of the fun!)


Day 1, Tuesday, February 14: Depart for Cairo:
EgyptAir Flight #986 leaves JFK at 6:30 PM. Overnight on the plane.
Day 2, Wednesday, February 15: Arrive Cairo/ Welcome dinner
We arrive at the Cairo Airport at about 11:25am local time where we will be met by our Tour Managers. They will assist us through customs and baggage claim, and transfer us to our luxury accommodations at the Le Meridien Pyramids Hotel. We'll have an opening circle before we walk to a nearby meeting place for our welcome dinner. Those coming in at other times will be informed of when our meeting will occur based on the actual arrival time of the New York group. (Dinner)
Day 3, Thursday, February 16: Sphinx/ Giza Plateau/Sakkara
We will begin this day with an amazing private sunrise visit to the Giza Plateau. During our first ritual we will pay our respects to the Sphinx, the guardian of the Mysteries. We will return to our hotel for breakfast, after which we will meet for orientation, introduce you to our guides and answer any questions you may have. Then we make our way to Sakkara, where we will have an evening visit to the step pyramid, the world's oldest free-standing stone structure. This structure was master-minded by Imhotep, a renowned vizier, healer, and the architect to King Djoser (Dynasty III). This magnificent complex includes other Old Kingdom tombs and a temple of sound and healing. Overnight Le Meridien Pyramids. (Breakfast, Lunch)
Day 4, Friday, February 17: Egyptian Museum/Afternoon flight to Luxor
You can sleep in this morning and enjoy some free time at the hotel. Then we will visit the Egyptian Museum of Cairo. The museum hosts an astounding collection of Egyptian Antiquities and exhibits over 120,000 objects, including 1,700 Artifacts from the tomb of Tutankhamun. After lunch we will take an afternoon flight to Luxor, and check into our first class accommodations at the Sonesta St. George hotel.  (Breakfast, lunch)
Day 5, Saturday, February 18: Tombs of the Pharoahs/West Bank
Luxor lies on the site of Thebes, the capital of Egypt at its peak. The West Bank holds the tombs of the pharaohs and some of the most spectacular sites, including Der el Bahari, the funerary temple of the female pharaoh Hatchepsut. We will also visit the mortuary temple of Ramses III at Medinet Habu. The evening is free for you to explore the wonders of Luxor's market. Overnight at the Sonesta St. George. (Breakfast)
Day 6, Sunday, February 19: Dendera / Abydos
In the early hours of the day, we will depart for Dendera where you will visit the exquisite temple dedicated to Hathor,

Sekhmet at Karnakthe goddess of love and joy. Here we will experience a ceremony on her rooftop where Hathor priests and priestesses gathered for their celebrations thousands of years ago. We then continue north to the temple at Abydos, dedicated to Osiris. This temple rests next to and above the most ancient Osirion, one of the premier power places on the planet. It includes a more recent temple built by Seti I, which contains the most beautiful bas relief of any temple in Egypt.  Overnight at the Sonesta St. George hotel. (Breakfast, Lunch box)
Day 7, Monday, February 20: Karnak/Sekhmet/Luxor Temples
Today we will visit one of the largest and most magnificent temple complexes in the world, Karnak. Although it was primarily built to honor the Theban triad, Amun, Mut and Khonsu, it has been home for more than 3,500 years to the living statue of the lioness goddess, Sekhmet, who will initiate us with her fierce compassion. Later we will transfer to our deluxe Nile cruise ship. (Breakfast, Lunch, Dinner)
Day 8, Tuesday, February 21: Nile Cruise/Esna/Edfu
Full-day sail on the magical Nile to Esna. This afternoon we will meet on deck or in one of the lounges to bind our circle with the sharing and processing of our experiences. There is plenty of time to luxuriate on deck enjoying the timeless Nile beauty as we cross Esna lock to Edfu. Overnight on the cruise ship. (Breakfast, Lunch, Dinner)
Day 9, Wednesday, February 22: Edfu/Kom Ombo/Aswan
Morning visit to Edfu, where we will visit the Temple of Horus, one of the most beautifully preserved in Egypt. Then we continue our sail to Kom Ombo. There, we visit the temple of Sobek the crocodile god of strength, fortitude, fertility and rebirth, and Horus the son of Isis and Osiris. Overnight on our cruise ship in Aswan. (Breakfast, Lunch, Dinner)
Day 10, Thursday February 23: Aswan/Elephantine Island/Khnum
You have some free time to relax and explore this morning. Aswan's name in the past was "Suene" meaning "market place" because it was a main center for the ivory trade.  Enjoy our beautiful ship or see what modern day Aswan has to offer and find an exotic cafe for lunch on your own before our afternoon felucca sail to visit Elephantine Island for a special initiation at the temple of Khnum. Overnight on the cruise ship. (Breakfast)
Day 11, Friday February 24: Isis Temple at Philae / Aswan
This morning we receive the blessings of Isis at her beautiful island temple at Philae. This isle represents a fusion of three great civilizations – Egyptian, Greek and Roman.  The presence of Isis is palpable in the inner sanctum, the Holy of Holies of her temple. The afternoon and evening are free to explore Aswan, and perhaps take in the Nubian Museum, which has an exquisite display of the rich history and artifacts of the region. Lunch and dinner are served on board ship. (Breakfast, Lunch, Dinner)
Day 12, Saturday, February 25: Aswan/Cairo/Khan el Khalili Bazaar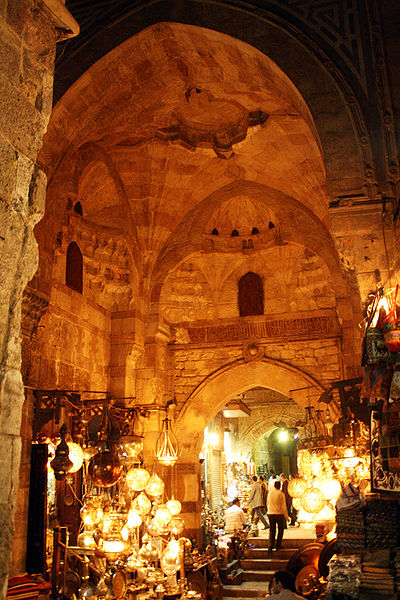 Morning flight to Cairo on Egypt Air. Upon arrival we visit the colorful Khan el Khalili Bazaar where we have an afternoon of fun and shopping on our way to the Le Meridien Pyramids. Overnight Le Meridien Pyramids (Breakfast, Lunch)
Day 13, Sunday February 26: Great Pyramid/ Closing Circle/Farewell Dinner
This morning will be free to relax and explore. We will gather later in the day before our special private after-hours visit in the Great Pyramid with a culminating initiation in the King's chamber. Then we will enjoy our Farewell Dinner while we share our experiences. (Breakfast, Dinner)
Day 14, Monday, February 27: Farewell to Egypt /Final Departure
We depart for New York on Egypt Air flight #985 at 10:10AM, and arrive in JFK at 3:15 PM. (Breakfast)
Contact Info
Le Meridien Pyramids Hotel
El Remaya Square - Pyramids
PO Box 25 Pyramids, Cairo 12561 Egypt
Phone: 202-3377-7070 or 1-800-543-4300
Fax: 202-3377-1730

Sonesta St. George Hotel
Corniche El Nile Street, Luxor, Egypt
Phone: +20 95 2382575 Fax: +20 95 2382571
From US/Canada: 1-617-315-9100 or 1-800-Sonesta

Quest Travel
Phone: 202-3376-8444, 202-3376-8000
Fax: 202-3376-3810
Cell Phone: 2-010-1600300 (Mohamed)

*When dialing from the US add 011- to each of the numbers above.

Shamanic Journeys, Ltd
Phone: 541-484-1099 (Oregon, PST)
Fax: 541-686-5960
Email: office@shamanicjourneys.com
Please read this important travel information: