---
---
Pilgrimage to Egypt with Nicki Scully and Dr. Joan Borysenko
with an optional excursion to Jordan & Petra
November 4 - 8, 2010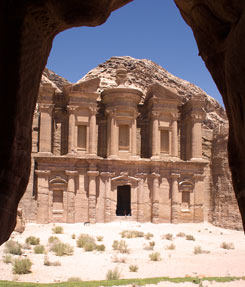 Join Shamanic Journeys, Ltd. for the Autumn 2010 pilgrimage to Egypt with Nicki Scully & Joan Borysenko, PhD. This magical adventure joins science and spirituality to provide a deeper experience of the Mystery School rites of passage we experience in the monuments and temples of Egypt. Together they will lead you through a mystical weaving of science, spirit, and the shamanic magic of ancient Egypt.
More information and detailed itinerary is available on this trip's web page.
Please sign up if you wish to let us know you're interested in going on this amazing journey.
---
For updated events and a full schedule, please go to our schedules page.
Shamanic Journeys, Ltd.
(541)484-1099
email: office@shamanicjourneys.com