---
…they dreamt of us…
New music from Mz. imani
Full of polyrhythmic drumming and sweet vocal harmonies, …they dreamt of us… includes "New Way," Mz. imani's song that has been adopted as "The Grandmothers Song". The CD is a blend of ecstatic and meditative music that speaks to our abilities to reweave the web of life, and make the world a better place, simply by showing up. This project was held in ceremony from start to finish and is dedicated to the celebrations of life that are activating prayers of hope for the 7th generations and the healing of our mother earth.
Mz. imani is a ceremonial musician who has been guided by visions, and given "medicine songs from spirit" since her childhood. She has been called "shaman of the drum" by Alex and Allyson Grey and is a member of the lineage of Thoth. Currently she walks closely with Grandmother Flordemayo and the International Council of 13 Indigenous Grandmothers, offering her music and energy to support the prayer of peace.
---
Holiday Specials at Hathor's Mirror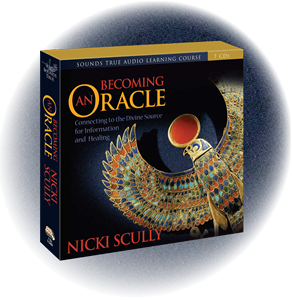 $21.95 off the regular price through January 1, 2011
In this 7-CD audio course, Nicki Scully presents a guided workshop for practicing the spiritual techniques that allowed cultures such as the Greeks, Egyptians, and Mayans to make an enduring impact on human evolution.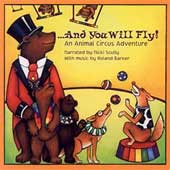 an Animal Circus Adventure —for the special price of $10
This children's story CD was written collaboratively by Nicki Scully, Roland Barker, and Mark Hallert. Take journey to an Animal Circus and make delightful new animal friends in this life-affirming allegory for children of all ages.
---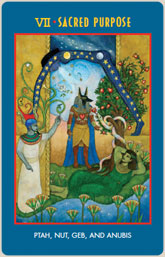 When you cast this spread, you learn more about your sacred purpose and what aspect of your purpose you're bringing forth at this time. What part of your sacred work should you be manifesting in your life now? Where is the best place for you to be on your path? What do you need to do to manifest your goals?
Cast this spread on TheAnubisOracle.com
---
For updated events and a full schedule, please go to our schedules page.
Shamanic Journeys, Ltd.
(541)484-1099
email: office@shamanicjourneys.com