---
---
April 30 - May 2
It's time for all of us to rally for the sake of our planet's future. Based in the original "advanced" Alchemical Healing classes, this seminar gives us tools to tackle the challenges and situations that would otherwise make us feel helpless or disempowered.
As with all Alchemical Healing work, it starts with the heart, and with our recognition that planetary healing begins with the expansion of our own consciousness to achieve a greater perspective. The techniques we explore are unusually creative, and bring a lightness and joy to a very serious topic. We will learn skills that take us from one-on-one individual healing work to an expanded perspective that allows us to work on situations, places, groups, and the environment.
Designed to bring you to a new level of spiritual activism, you will be given tools that are effective in co-creating a better future for our selves, and All our Relations.
You will learn to transmit, communicate and function from your Higher Self, stretching the apparent limitations of our physical world and breaking reality barriers. Some of the areas of exploration might include, but will not be limited to:
Electro-magnetic healing current initiation
Space and time travel
Rewriting our DNA
Creating our future—Conscious Evolution
It is my personal dedication and intention to serve this planet by creating and offering tools that provide healing on behalf of our blessed Mother Earth and the abundant life forms that inhabit our exquisite jewel of a world.
Tuition for this weekend workshop is $488.
Early registration special: $388 before April 22.
There are a limited number of sleeping accommodations available on a first-come basis. Breakfast foods will be available, and some meals will be catered.
---
Alchemical Healing Classes
Level I with Gloria Taylor Brown, San Diego, CA: April 24-25
Level I with Deb Clarkin, in Armstrong, BC: April 30, May 1 and 2
Levels I and II with Sharlyn Hidalgo in Seattle

AH I April 15 and 16
AH II May 27 and 28

Level III with Nicki Scully in Seattle: June 26 - 27
Alchemical Healing Intensive Retreat: July 23 - 31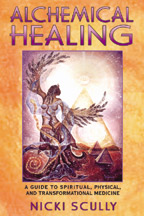 Alchemical Healing brings together the principles of alchemy with innovative techniques from shamanism and energetic healing, creating a practical form for physical healing and spiritual growth. All people desiring self-healing and an increase in their capacity to heal others will find this a powerful and transformational experience.
Workshop includes:
Accessing Life Force for Healing with Energy
Healing with Elements using earth, water, air and fire
Fire Mist Shower Empowerment
Work with Power Animals and Spirit Guides
Benefits for you:
Increase vitality and intuition. Turn up the power!
Open, clear and invigorate the Chakras and hands
Receive powerful tools to heal yourself and others
Uplift your spirit and receive guidance and empowerment
For more information on alchemical Healing, please visit the Alchemical Healing page on ShamanicJourneys.com
Sharlyn's Alchemical Healing Classes (contact Sharlyn by email for more information)
---
Office manager/personal assistant needed
We are seeking a highly organized, responsible individual for our office here in Eugene, Oregon. We wish to find someone who is self-motivated, confident and capable, with excellent communication and writing skills. In order to best represent our company you will need to have an excellent phone presence. The ability to focus on details while holding the big picture is essential. Mac computer expertise is a must, with proficiency in Word, Excel, plus email and database management. Quickbooks, Photoshop, and marketing skills are desirable, although not required. Due to the extensive training and learning period for this position, you must be able to commit to long-term employment.
This position will be approximately 30 hours a week with some weeks requiring more than 30 hours. Compensation will be based on experience and abilities. Although this has been a part-time job, we would consider full time for the right person.
PLEASE RESPOND ONLY IF YOU MEET THE REQUIREMENTS ABOVE. Your cover letter should reflect your writing skills and explain why you are the best fit for the position, and can be sent with your résumé to SJspiritoffice@gmail.com. No phone calls, please.
We look forward to connecting with qualified applicants.
---
A Voice for Spirit
Wednesday, April 14th, 6:00-7:00 PM PDT
Free broadcast with Gloria Taylor Brown. Call in to: 305-908-8631 with PIN: 263626# to join the event.
---
For updated events and a full schedule, please go to our schedules page.
Shamanic Journeys, Ltd.
(800)937-2991 or (541)484-1099
email: office@shamanicjourneys.com