Upcoming Events through June:
Nicki Scully's Shamanic Journeys & Alchemical Healing Newsletter
This newsletter is sent periodically to those wishing to stay current with Nicki Scully, Shamanic Journeys, and Alchemical Healing news and events.
If you enjoy receiving these newsletters, please forward or share with a friend. You may add an email address to our list by entering it below.
If you wish to be removed from our mailing list, please click the link at the bottom of the page.

Join Nicki on Facebook
Dear Friends,
It seems as though we are moving at warp speed. Or is it just me? The good news about my frantic schedule is it improves the chances of our being able to play together. See below for where I will be and when over the next month.
But what I really am writing to tell you about is my newest endeavor. I think I've spoken to many of you about my desire to find more interesting and new things to do closer to home. My guidance was to keep October clear (except for the tour with Normandi, which only has one spot left!) As the magic would have it, I ran into Susan Shumsky and she invited me to participate in an exciting yet relaxing preparation for the 2012 shift in the form of a 7-day Seminar-at-Sea Cruise October 6 - 13 from Miami to the Western Caribbean and Mayan Riviera, including Cozumel (Tulum), Belize (Altun Ha) and Isla Roatan, Grand Cayman. Suddenly I knew what I was holding that time for!
Mark and I are hoping some of our friends and students will join us for lots of sun, fun and enlightenment. It's WAY less expensive than Egypt, and there will be classes by me and lots of other great teachers to choose from, plus I will be offering Alchemical Healing sessions and Anubis Oracle readings every day. We will be visiting Mayan sacred sites and will have at least two teachers of the Mayan calendar and other relevant knowledge of coming events, including a native elder, Grandmother Elizabeth Araujo. When you go to the New Life Cruise website, please be sure to mention you heard about this cruise from me.
Meanwhile, our garden elf, Elizabeth Goward, has been outdoing herself. We've been designing and planting together and this year's wonder garden promises to be the best EVER! I hope many of you will choose to spend from August 22-29 here with me for the Alchemical and Planetary Healing Intensive. The work is getting more and more exciting as it reaches out to more and more people. During this time we will be initiating a new teacher who is coming over from Berlin, Germany. Our last initiate, Indigo Ronlov, will be supporting me with the teachings. It will be a great week, during which we will work with all three texts, Power Animal Meditations, Alchemical Healing, and Planetary Healing, and strive to make sure that everyone who comes will take away many new skills and tools to practice with confidence and add to your medicine bag of magic. Click here for more information and to register.
The next Planetary Healing Call to Action, our bi-monthly free web/skype/phone conference, will be Thursday June 14 at 6pm PST (9pm EST) while Mark and I are kicking back in Florida between gigs. We don't know yet what will be needing our attention at that time, but you can make your suggestions or ask any questions about the work when you register for the call. Please see PlanetaryHealingBook.com to learn more about what we are doing, and to listen to podcasts of earlier Calls to Action.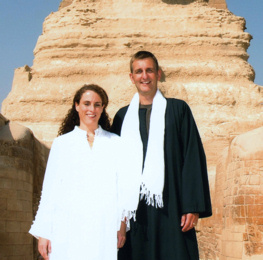 There are still spots open on Danielle Rama Hoffman and Friedemann Schaub's Magical Pilgrimage to Egypt September 18 – October 2, 2012. Danielle writes "Imagine yourself between the paws of the Sphinx setting powerful intentions, at Isis's temple on Philae opening your heart to unconditional love, at Sekhmet's chapel accessing courage and power to be your authentic self. Activate Egypt's magic in an exclusive visit to the Great Pyramid. Integrate and luxuriate in 5-star accommodations. Learn about Egypt's history, culture and art through our world-renowned Egyptologist. Receive ongoing support during this journey to integrate the powerful experiences through group circles, preparation lectures, energy work, sound-healing and mind-body-spirit integration" Click here for information about the tour and here to register.
Upcoming Events
I'm off this weekend to do a couple of workshops at Lightning In A Bottle, a new festival for me in Orange County, southern CA. On Saturday I will be teaching a workshop on the Shamanic Mysteries of Egypt and the Anubis Oracle, and on Sunday I will do a presentation on "What To Do When the Shift Hits the Fan—A Shamanic Perspective." The festival will be filled with amazing music and art-- Please check it out if you are nearby!
From there I will have some grandbaby time in NY until I head to:
In my afternoon workshop I will be focusing on Alchemical and Planetary Healing with an Egyptian mysteries twist. This will be followed by their monthly full moon gathering. CoSM is the new home of Alex and Allyson Grey and I can't wait to see it! They are gathering community and building a permanent temple space and sacred gallery for their art. I hope you folks from NY and neighboring states can join us. You can check with the folks at CoSM about details and accommodations.
Monday June 4 at 6pm
Namaste Bookshop
2 West 14th Street, New York
The following Monday evening, I will be speaking at Namaste Bookshop again, a lovely spiritual bookstore and gift shop. Please call the store for more details, or check their website at www.namastebookshop.com or call (212) 645-0141.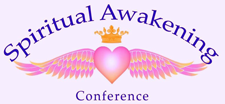 Click here to register with a special presenter's discount.
From NY it's off to West Palm Beach for one of my favorite conferences, produced by Universal Lightworkers, the 2012 Spiritual Awakening Conference. Although it is at a posh-ish hotel environment, they have great teachers and I get to give three workshops on Personal and Planetary Healing, during which I will offer a different process each day from our latest book, Planetary Healing, Spirit Medicine for Global Transformation.
Whew, I'm almost exhausted thinking about it, but I will have the entire week after the Spiritual Awakening to rest in South Florida before I head to Fort Myers and the wonderful Mystical Moon Bookshop. On Saturday I will present a workshop from 12 – 6 on What To Do When the Shift Hits the Fan and on Sunday I will be offering a day of private Alchemical Healing session and Anubis Oracle readings. Please call the bookstore at 239-939-3339 to register for the workshop and to schedule a session. www.themysticalmoon.com
I hope to see many of you during my travels. if not this time, check my schedule page for the rest of my summer schedule. Meanwhile, I wish you peace, health and joy!
Blessings and Love,
Nicki Scully
---
---
For updated events and a full schedule, please go to our schedules page.
Shamanic Journeys, Ltd.
(541)484-1099
email: office@shamanicjourneys.com