Shamanic Journeys Staff
&
Alchemical Healing Teachers
Nicki Scully is the founder and creator of Shamanic Journeys, Ltd. and Alchemical Healing, and teaches the Egyptian Mysteries and other resonant spiritual and metaphysical subjects. She has been joined by a lineage of Thoth, which includes a growing number of excellent teachers who are spreading Alchemical Healing and related teachings throughout the world.
To find an Alchemical Healing teacher or practitioner in your area, please consult the listings below, or e-mail our office to arrange for someone to come to your area.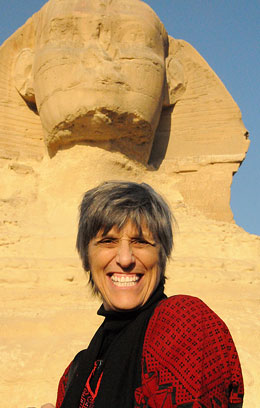 Nicki Scully has been teaching healing, shamanic arts, and the Egyptian Mysteries since 1983 . During her first visit to Egypt with the Grateful Dead in 1978, Nicki experienced an epiphany that transformed her life. She deepened her focus on healing and began delving into the hidden shamanic arts of Egypt. She is now a lineage holder in the Hermetic tradition of Thoth, her teacher and mentor. With Thoth she developed Alchemical Healing, a comprehensive healing form that is practiced by thousands of practitioners internationally. In the late '80s, Nicki founded Shamanic Journeys, Ltd., and continues to guide inner journeys and spiritual pilgrimages to Egypt and other sacred sites. Nicki lives in Eugene, OR, where she maintains a healing and shamanic consulting practice. She welcomes you to study with her in her beautiful garden center.
Nicki's newest book is The Union of Isis and Thoth: Magic and Initiatory Practices in Ancient Egypt co-authored with Normandi Ellis. In September 2011, Nicki published Planetary Healing: Spirit Medicine for Global Transformation (Bear & co.) co-authored with Mark Hallert. In 2010, she created a seven CD audio program, Becoming An Oracle, Connecting with the Divine Source for Information and Healing. Her most recent books are The Anubis Oracle, A Journey into the Shamanic Mysteries of Egypt (book and card deck, September 2008), and Shamanic Mysteries of Egypt, Awakening the Healing Power of the Heart (2007), both co-authored with Linda Star Wolf and illustrated by Kris Waldherr. She is the author of Alchemical Healing, A Guide to Spiritual, Physical, and Transformational Medicine, and Power Animal Meditations, Shamanic Journeys with Your Spirit Allies.
She has also produced a number of CDs including Awakening the Cobra and Journey for Healing with Kuan Yin, numerous articles and audio-cassettes, and a DVD.
"Artist, philosopher, traveler, alchemist, and healer, Nicki Scully has healed herself and brought the light of healing to everyone around her," states Alberto Villoldo, PhD., Author of Shaman, Healer, Sage.
Underlying her work is the pledge to help in the healing of Mother Earth through recognition and honoring of All Our Relations. Nicki strives to fulfill her commitment by assisting others to recognize their inherent wisdom and power.
Readings and sessions:
Nicki now offers card readings from The Anubis Oracle, as well as private sessions in Alchemical Healing and shamanic consulting— in person or by phone. Sessions include physical healing, spiritual counseling, totem allies, reclaiming your soul, and oracular healing.
Contact Information for Nicki Scully and her schedule: Email: office@shamanicjourneys.com Call: 541-484-1099
Articles include excerpts from her books and many other other subjects, including From the Heart, Sekhmet, Counting Coup on Cancer, Thoth and the Caduceus, Conscious Evolution, and Sacred Travel in Egypt.
---
Alchemical Healing Teachers
---
Lineage

Bo Clark is an Alchemical Healing teacher, Reiki Master and group facilitator. Bo's vision to empower others to recognize their gifts and support them on their inherent path became "Hawks Above" in 1996. Bo and the other fine teachers at Hawks Above share their knowledge in a safe, positive, and nurturing atmosphere. As a healer, she works with spirit guides and totems using Shamanism techniques to awaken and rekindle the ancient healing power and knowledge that lies deep within each of us. She has been working with Nicki for ten years and has traveled with Nicki to Egypt as well as co-leading shamanic journeys to Peru.
Contact Information for Bo Clark: Website: www.HawksAbove.com Email: HawksAbove@aol.com Call: 706-862-2231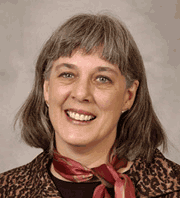 Normandi Ellis is an author, playwright, poet and translator, most well-known for her translation of the Egyptian Book of the Dead, Awakening Osiris. Among her other works are: Feasts of Light and Dreams of Isis (essays on Egypt), Voice Forms (poetry) and Sorrowful Mysteries and Other Stories (fiction). She is a past winner of the Bumbershoot Award for Literature and grants from the Kentucky Foundation for Women.
Normandi is a certified poetry therapist. Read about the story of Sekhmet from Normandi's book, Feasts of Light. Normandi's most recent collection of short fiction, Fresh Fleshed Sisters, published by Wind Publications in 2007.
Normandi's Books at Hathor's Mirror
Contact Information for Normandi Ellis:
Email: ellisisis@aol.com
Website: NormandiEllis.com
Articles: What Egypt Still Has to Teach Us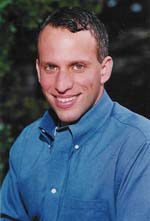 David Groode is the founder of Inner Precision, a San Francisco bay area company offering transformational events, unique workshops, and a variety of consultations. He is a longtime friend and associate teacher of Nicki Scully, and is also an intuitive consultant and numerologist. He offers training in personal and spiritual growth and development, utilizing his fine arts background and amazing intuitive skills. David is a regular guest on "Seeing Beyond" radio, heard throughout the Bay Area. He is committed to helping people work on themselves to make progressive and spiritual changes in their lives and on the planet.
Contact Information for David Groode:
Website: www.innerprecision.com
Call: 707-548-7500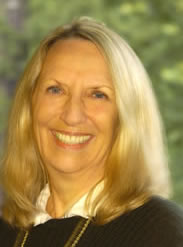 Joan Porter is founder and director of Stillheart, a retreat center in Northern California. Joan is a certified Alchemical Healing practitioner and is currently pursuing her studies and practice of Focusing as a way of achieving personal growth and transformation.
Contact Information for Joan Porter: Email: joan@stillheart.net
---
"This was my second time taking Alchemical Healing I. The empowerments and initiations were fresh, powerful, deep, and energetic in an entirely new and exciting way." — Jonny