Gratitude Tour on the Dahabeya Afandina
with


Gloria Taylor Brown & Piliaka Peter
November 22 - December 6, 2010
With an Optional Extension to Jordan & Petra
Itinerary:
Depart Tuesday, October 13th for Cairo from JFK in New York at 6:30PM. Overnight on plane. Arrive Dinner.
October 14th Arrive in Cairo. Check into the luxurious Mena House Hotel in Giza. Relax and acclimate. Walk to village for a dinner at local restaurant.

October15th: Morning journey to the Sphinx, Guardian of the Mysteries. Meeting in the morning after Sphinx. Evening: overnight train to Aswan.

October 16th: Board the dahabeya Afandina. Felucca sail to Elephantine Island and the Temple of Khnum.

October 17th: Sunrise initiation to Isis at her island temple at Philae. Sail to Kom Ombo and visit the temple of Sobek and Horus. Writers' class on board boat.

October 18th: Tour Edfu, temple of Horus, class on board boat and sail to Esna.

October 19th: Visit temple at Esna, class on board boat, then Sail to Luxor, the ancient city of Thebes that was the capital of Egypt during its peak.

October 20th: Drive by bus through the beautiful countryside of Egypt to Dendera where you will visit the exquisite temple dedicated to Hathor, the goddess of love and joy. Then we continue on to the temple of Osiris at Abydos and the ancient Osirion where you will see the most beautiful bas-relief carvings in Egypt. This is also where you will see the "flower of life" mysteriously etched on the wall.

October 21th: Circle in the morning on board, Explore Luxor's market, museum, and other fascinating sites, Luxor temple in the evening.

October 22st: Check into Sonesta St. George Hotel. Visit the necropolis of Thebes, on the west bank of the Nile and explore the tombs of pharaohs in the Valley of the Kings, the mortuary temples at Medinet Habu, and Deir El-Bahari (the temple of Queen Hatshepsut).

October 23rd: Visit to the magnificent Karnak Temple, where we will engage with Sekhmet at her chapel. Return flight to Cairo.

October 24th. Mid-day tour of the famed Egyptian Museum, followed by a late lunch and visit to Cairo's Khan El Khalili Bazaar.

October 25th: Morning visit to Sakkara, a huge temple complex from the Old Kingdom where you will encounter the oldest of the Egyptian pyramids.

October 26th: Free morning for final edits and writing review. Late afternoon visit to the Great Pyramid and the King's Chamber, followed by closing circle and farewell dinner.

October 27th: Morning departure from Cairo for return to JFK.
Your Tour Leaders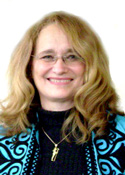 A confirmed Egyptoholic, Gloria Taylor Brown has studied and celebrated the Egyptian Mysteries for over 50 years. She has been the channel for many of the shamanic journeys used by Nicki Scully over the years. Gloria has taught for over 25 years, everything from new business formation to shamanism. Her courses have been presented throughout North and Central America. Her students report: "This course has been an unbelievable help for me and my spiritual growth." "Very helpful and enlightening, with a sense of healing for me." "Dynamite....it's perfect." For more information, go to gloriataylorbrown.com.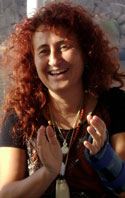 We will be joined by Piliaka (Corina) Peter as co-leader, from Switzerland. Piliaka brings a unique array of eclectic experience and knowledge to our group. She studied the Egyptian Mysteries and Alchemical Healing with Nicki Scully for many years, and traveled with her to Egypt. She has just returned from seven weeks in the jungles of the Amazon, where she studied with a native shaman and received healing for a damaged wrist that had defied western medical repair. She was extensively trained in Huna in Hawaii, and is an ongoing student of Angangag in Greenland. languages, including her recently acquired Portuguese. A delightful addition to any journey, Piliaka will provide an interesting new dimension to the shamanic studies we will explore.
---
Read a new article by Normandi Ellis WHAT EGYPT STILL HAS TO TEACH US.
Check out new testimonials and reviews…
Read what a traveler has to say after FOUR TRIPS TO EGYPT WITH SHAMANIC JOURNEYS!
Please read this important travel information: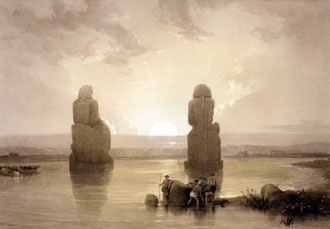 Come join our Gratitude Tour of Egypt. We will gain an entirely new way of appreciating the ancient roots of our civilization. We will float in a modern version of Queen Cleopatra's royal barge down the Nile, stopping to visit ancient temples and shrines, all the while being pampered and waited upon by a crew that enjoys meeting your every need. You will learn how to be grateful for the blessings of your life, both present day and and all the lineages that have brought you to this place at this time. We will celebrate Thanksgiving as we sail along the ancient river.
This will also be an opportunity for everyone to share your blessings through The Heart to Heart Fund. This non-profit organization helps alleviate emergency health crisis in Egypt. One hundred percent of all donations goes to support the fund's services to hospitals. Donations are tax deductible.
Maximum 16 participants for this tour.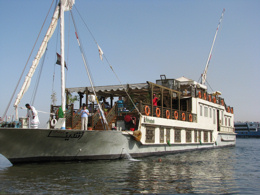 The Dahabeya Afandina
Read Gloria's article: A Love Affair Consummated about the inspiration behind this special journey.
More about Gloria Taylor Brown.
Tour Pricing
now=1518975508 disc=1267430400
The price for this tour will be posted soon.
Please register if you wish to be notified when the price has been posted
For more information or to register for this tour: E-Mail us at office (at) shamanicjourneys.com
Or contact: Shamanic Journeys, Ltd. PO Box 5025, Eugene, OR 97405 (800) 937-2991 or (541) 484-1099 Fax (541) 686-5960