13-day Sacred Journey to Guatemala
with
Grandmother Elizabeth and Indigo Rønlov
January 20 ~ February 1, 2016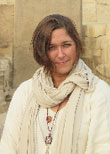 Indigo Rønlov, M.A. is grateful to have the opportunity to lead transformational pilgrimages to amazing sacred sites. She holds a master's degree in Ecopsychology from Naropa University, is a lineage holder in the tradition of Thoth, a priestess dedicated to serving Ma'at, and a Minister of Her Walking Prayer with the Center for Sacred Studies. Additionally, Indigo is student, practitioner, and teacher of Alchemical Healing. She brings deep shamanic experience, Reiki, herbal studies, past life regression, and much more to her medicine bag. It is Indigo's intention to live life in service to the healing of our planet and all that reside here.
During her many travels in Egypt, Indigo was moved to developed The Zahra Foundation, dedicated to share and inspire woman and youth about the value of handwork, especially when items are created from reclaimed and recycled materials. Working with the challenges of ubiquitous plastic waste has already made a difference for those with whom she has worked. The Zahra Foundation is a 501c3 non-profit—all donations are tax deductible.

Grandmother Elizabeth calls Guatemala home yet travels extensively through the world to solidify unification with the Council of Wisdom Keepers. She works with the curative Mayan Fire Ceremonies and shares the teachings of the Mayan Calendar.
More on Grandmother Elizabeth…
See some of our sacred travel testimonials and reviews…
Read what a traveler has to say after FOUR TRIPS TO EGYPT WITH SHAMANIC JOURNEYS!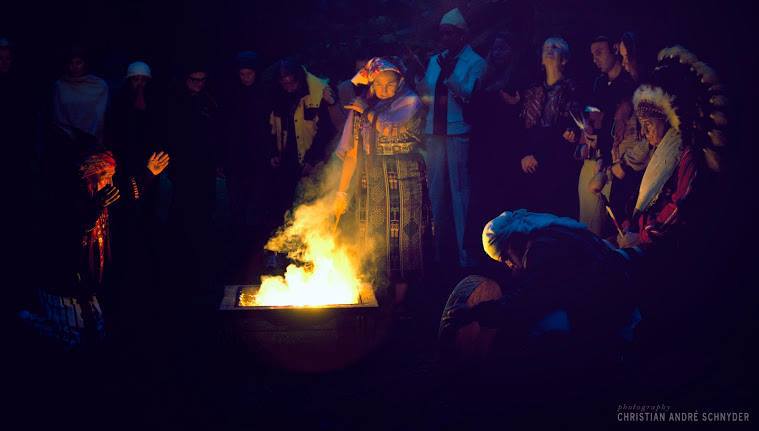 We look forward to you joining us on this 13-day Sacred Journey to Guatemala. On this tour you will have the opportunity to explore this beautiful land and visit amazing ancient sites while working and learning with your tour leaders and other traditional Mayan Elders. We will lead you through an experience rich with tradition, ceremony, and contemplation/meditation. In addition to the planned itinerary (see below), private sessions with some of the elders will be available for a donation made directly to the elders. Sessions may consist of an Egg Reading, Mayan Oracle Reading, Mayan Astrology, and Healing.
Indigo is very grateful for this opportunity to work with Grandmother Elizabeth and the Mayan elders in Guatemala. For over 25 years, Indigo's family has been working with the Mayan people in Chiapas who grow the Café Mam organic, fairly traded coffee they import.
Itinerary (Timing has the potential to shift slightly to offer you the best trip possible.):
Day 1. Arrival in Guatemala City. You will be picked up at the airport and transported to the hotel.
Day 2. After breakfast we leave on private transportation to the ancient Maya city of Copan in Honduras. Explore the town and evening get together.
Day 3. Morning visit to the monumental ancient site of Copan, after lunch we return to Guatemala City.
Day 4. We take an early morning flight to Flores. On the way to Tikal we stop at the cave of Actun Kan (we will do ceremony here to bless our journey if not able to do it in Copan). Lunch at El Remate with optional swimming in the worm waters at Lake Peten Itza. We continue to Tikal.
Day 5 Day at Tikal. We will tour the site visiting the ancient pyramids; after touring the site there will be free time to return to your favorite place for meditation.
Day 6. Visit Uaxactun in the morning. Later on drive to the city of Flores and continue to the airport to catch the evening flight back to Guatemala City. From the airport we continue by land to the city of Antigua.
Day 7. We spend the day at the Colonial, world heritage, city of Antigua, third capital of Guatemala. Many things to see here.
Day 8. Antigua. Antigua is a walking city that is best to explore on your own. There will be teachings, private sessions and free time.
Day 9. We leave Antigua for Lake Atitlan. On the way we will stop at Chichicastenango, a very traditional Mayan town.
Day 10. We will visit the Villages of San Juan La Laguna and Santiago Atitlan.
Day 11. Day at the Lake Atitlan. Teachings, private sessions and free time.
Day 12. We leave Lake Atitlan to Guatemala City.
Day 13. You will be transported to airport for your departure home.
Please visit the Tour Page on Facebook for all the latest news, photos and discussion!