---
2013 Egypt Tours, including Martina Hoffman, Nicki, Normandi Ellis and Gloria Taylor Brown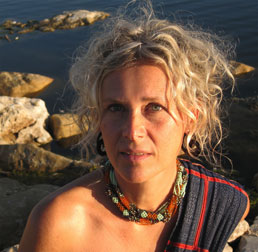 As I've said, I am transitioning to co-leading private chartered groups on the Afandina and arranging tours for other teachers. The first charter is in March/April and will include Egypt and Jordan. My co-leader, the great visionary artist Martina Hoffman, is permitting me to invite a few participants from my list. Please contact me only if you are familiar with Martina's work and have either studied with her before or know that you would like to share in this extra-ordinary adventure. We will be turning our dahabeya into a painting studio as we sail the Nile. I will need to interview all applicants for this tour. Please leave your phone number or Skype address with your inquiry, along with your email and time zone.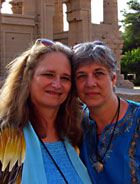 I'm excited to announce that Normandi, along with Gloria Taylor-Brown, will be doing another Egyptian Mysteries and writing tour in September, 2013. Please click here for more information. We are just now firming up the cost. This tour will fill quite rapidly, as we can only take 18 people. Please let us know if you are interested right away so we can keep you informed and make sure you get to participate.
---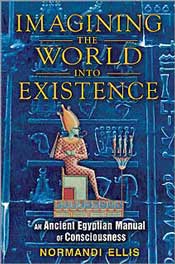 New Great Books:
For those of you who know, love and respect Normandi's books on Egypt as I do, you will be thrilled with this one. Jean Houston calls it a "Masterpiece," and I agree. She weaves the stories of ineffable mysteries with brilliance, depth, and clarity, and you can feel yourself transforming with the wisdom she conveys, even as you are absorbing her words. FYI, Normandi and I are working on the next one together—Stay tuned, and get this one right away!
Speaking of new books, another sister from our Thoth Lineage has been published by our favorite publisher, Inner Traditions/Bear & Co. Kathryn Ravenwood turned me on to her sacred water altar right after 9/11. Following her instructions I started and have maintained it ever since, and it has spawned many other water altars. Her book, How to Create Sacred Water: A Guide to Rituals and Practices, is exquisitely written and addresses our need to remember, pray for, and heal the sacred waters of the world. Along with her instructions for sacred water altars, this book is well researched and includes deep, magical personal stories and guided meditations that are informative as well as transformative. I feel privileged to have been invited to write the foreword for this wonderful book.
Learn more at my online store, Hathor's Mirror and avail yourself of our holiday specials for this and my books as well.
---
Alchemical Healing Classes
Dea Lisk, MA, NTP, and Rev. Indigo Ronløv are teaching two upcoming Alchemical Healing workshops in Eugene:
As we move into the wintertime with the solstice on the 21st of December, we will spend a day focusing solely on the sacred element Earth. This is an opportunity to feel, understand, and sink into this essential element. This workshop is for everyone, whether you have studied the elementals or energy work previously or this is catching your attention now for the first time. We will offer a quarterly Elemental class, rotating from Earth this December, to Air in the spring, to Fire in the summer, and then to Water in the fall, with a fifth element of Love woven throughout. We invite you to any or all of these offerings and will announce the dates for the other three elements when they are set. This class is $85, and includes an organic vegetarian lunch.
Email Dea or Indigo for registration and more information.
We are offering an Alchemical Healing, Level One weekend workshop with an optional evening of additional practice to hone the skills you learned. Alchemical Healing Level One will teach you the basics of Energy Fields and how to safely clear energy working with the Universal Principles of Love, The Elements of Earth, Air, Fire, Water and Akasha, Plant Spirits, and all of Life. We will be working with Nicki Scully's book, Alchemical Healing, which can be purchased here. We will also have a few copies available at the class.
Stay tuned for the Alchemical Healing Level Two, to be offered sometime in the spring.
This Alchemical Healing Level I workshop is $225, and includes an organic vegetarian lunch on both Saturday and Sunday. Email Dea or Indigo for registration and more information.
---
For updated events and a full schedule, please go to our schedules page.
Shamanic Journeys, Ltd.
(541)484-1099
email: office@shamanicjourneys.com